There's always a way to go if you look for it!
13/04/2017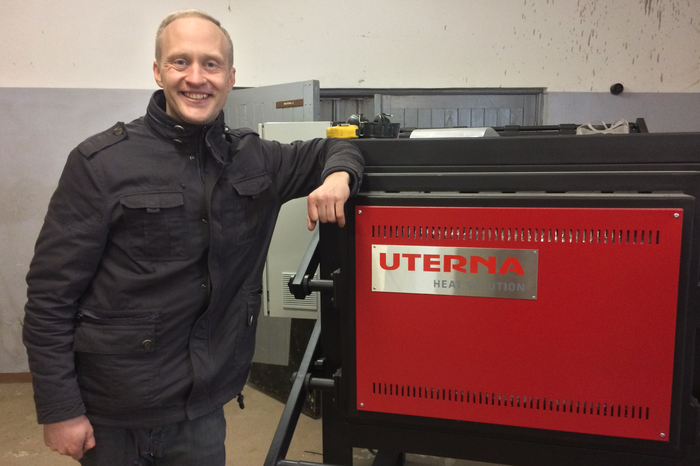 My name is Matiss and my wish is that name of Latvia is a synonym of traditions, quality and creativity for everyone in the world. May each person who touches a knife or an axe made by us fell the soul and power that only comes from a tool crafted by hand. And the next time, when asked what is Latvia, the answer is - it's a country of talented and procreative people!

As a young entrepreneur I have many ideas and plans I would love to fulfill here and now without any delays. I had experience and idea to develop manufacturing, but lacked the funds for rapid growth. Luckily, it was just the time when there was a chance to hand in project to apply for European Union fund resources. The aim of the project was to purchase new, precise and qualitative production equipment.

Actually, the first benefit from applying was received even before the results were announced - fulfilling all the requirements of project made me think of things a new entrepreneur like myself would not even imagine to think of - like writing a business plan which I had never done before, but which appeared to be very helpful later on, when thinking of the financial development of the company, prime costs of the products and other things.

Local Rural Support Service gave my project thumbs up and it was a major impact for company's development. In my case it was vital to obtain tooling which would help to work more precise and qualitative, raising the efficiency of work. Thus we are able to shorten the producing time and reach out to find partners for collaboration to whom we can offer qualitative handmade tools. A new horizon has opened for manufacturing that is not any more influenced by slow process, in which the precision depend only on hand-work or work with aged technique.

Lots of help was received from "Altum" bank, which evaluated the project, my ideas and financial calculations and credited me for purchasing the manufacturing tools I needed. The main part of the credit is paid back already and I can now plan further development. I'm trying to develop each segment equally - the production, trading volume, the increase of the amount of employees.

Export sale is dominating, at the moment we have started collaboration with distributors in The Netherlands, South Africa, Germany and are debating with possible collaborations from Sweden, China and Japan. Using the support of Investment and Development Agency of Latvia, this year we are visiting household and design production exhibitions in Asia to introduce consumers with our work.

I have now a chance to offer job to local young people that want to learn the trade and work in an international company at the same time. Hopefully in the nearest future we will be able to create even more perspective workplaces to offer gifted and enthusiastic young people from our district.

It is my wish to encourage the young, work-willing, creative and perspective people not to be afraid of fulfilling their dreams! The resources from European Union funds may give you the chance to make these dreams real! You just have to start doing!