Reviews
I received my Forest Axe from Autine and couldn't be happier. Awesome axe - I want to order another one!
Craig Davis / USA
Simply the best axe made... I have had mine for over two years now and I am looking to get a Large Forest Axe. Autine is great to deal with and the axes function on a level unmatched by any other!
Michael Newbry / USA
Articles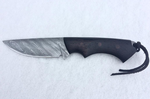 Sharp and even sharper!
Good news for those who prefer Damascus steel cutting abilities - Kurbads now available also in Damascus version! The secret of Damascus steel...
12/01/2017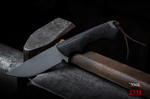 Black Friday Sale!
Have been looking for the perfect knife that will suit your needs while fishing, hunting, picking up mushrooms and also peeling potatoes in one p...
25/11/2016
Follow us on Instagram