Straight razors coming soon
14/04/2016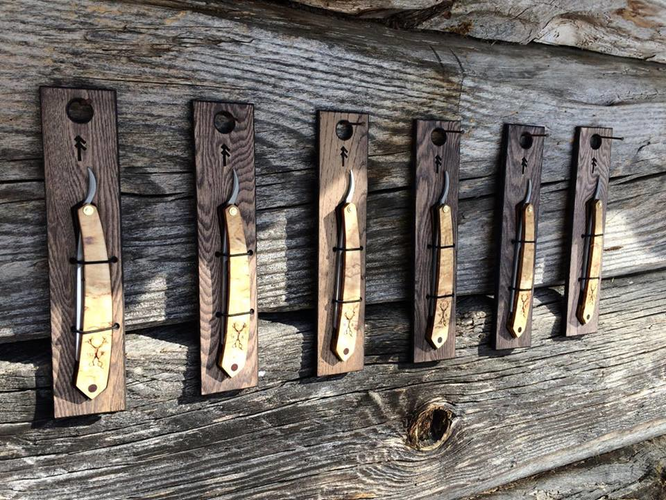 We are happy to announce we are working on our first templates of straight razors in close collaboration with one of the best barber shops in Latvia.

Made of Swedish technology steel Elmax with elegant Lapland curly birch handles that are impregnated with natural linseed oil for resistance from humidity and color intensity. These straight razors are going to be a perfect accessory in any beard-owners bathroom!

Overall length of the razor is 7.08" (18 cm) with 2.95" (7,5 cm) cutting edge. Special sharpening edges gives even better shaving abilities to already wear-resistant Elmax steel. In addition, this straight razor can be easily taken care of at home as well thanks to the non-stainless material.

The straight razors will be available for ordering and purchasing in the best barbershops in Riga, Latvia!